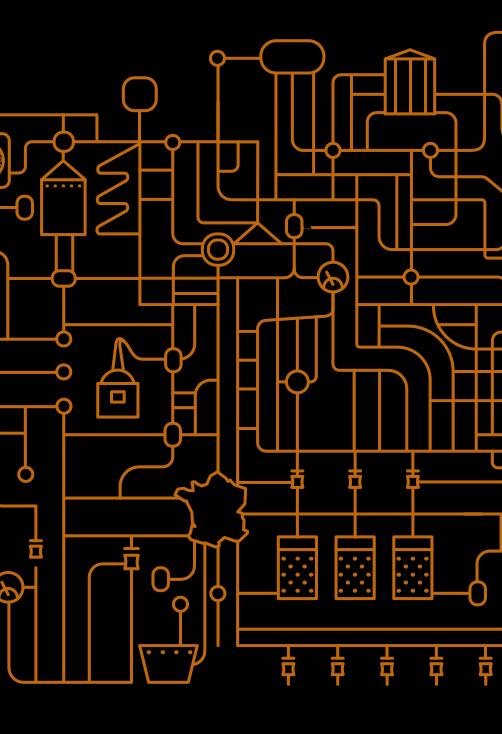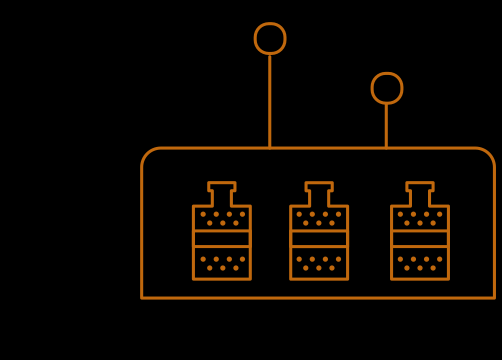 Arlett is the fruit of the Tessendier brothers' constant quest to create new spirits that make sense.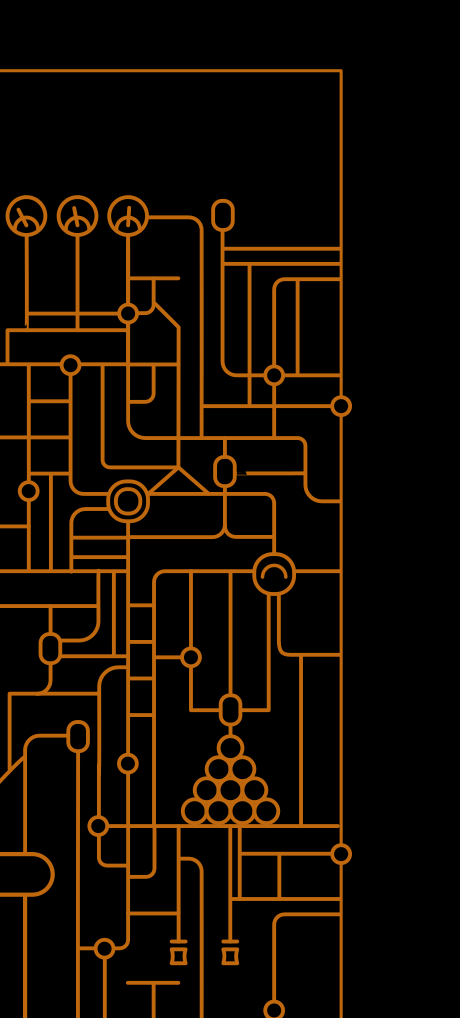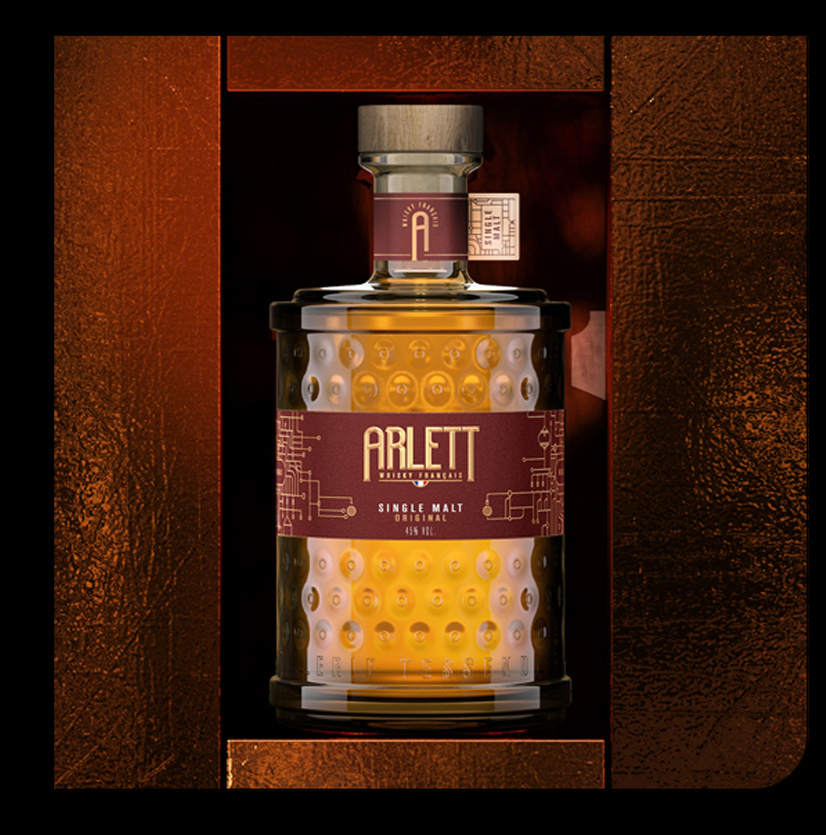 Arlett is a range of whiskies developed by Distillerie Tessendier , experts in the art of distillation. These French whiskies offer you uncompromising quality and delicacy – all at the same time – because excellence should be open to all. Because pleasure is meant to be shared, because generosity is part of our DNA.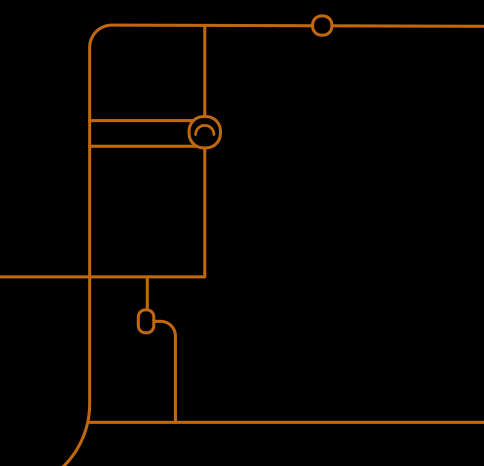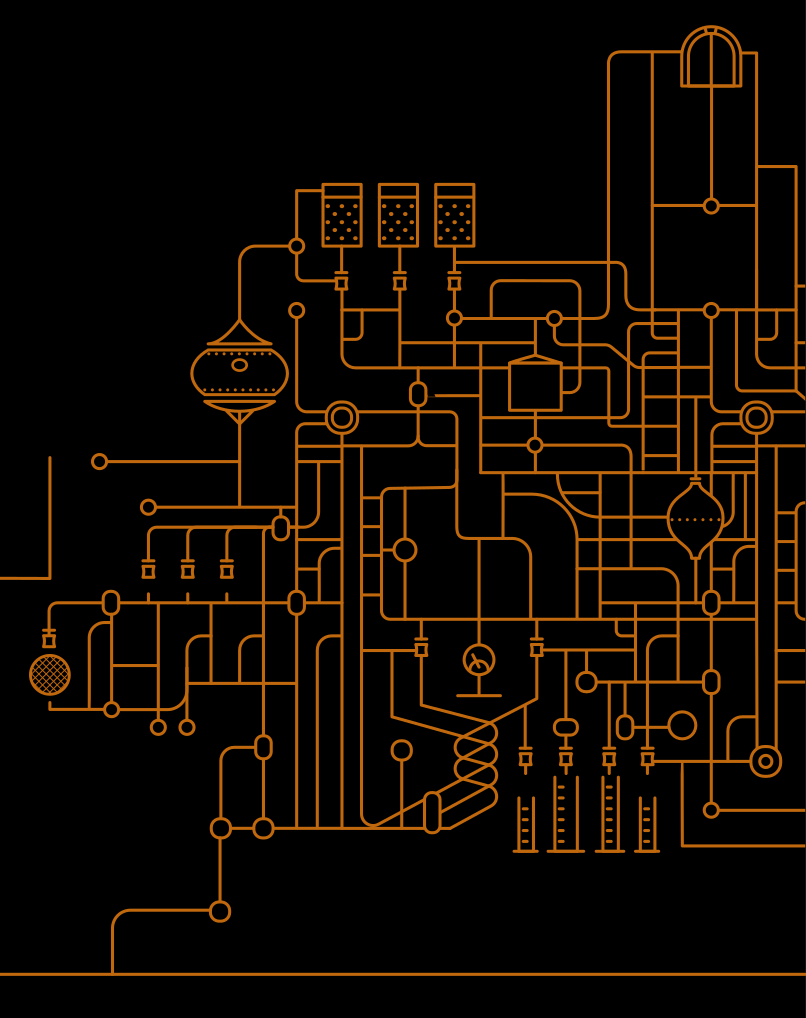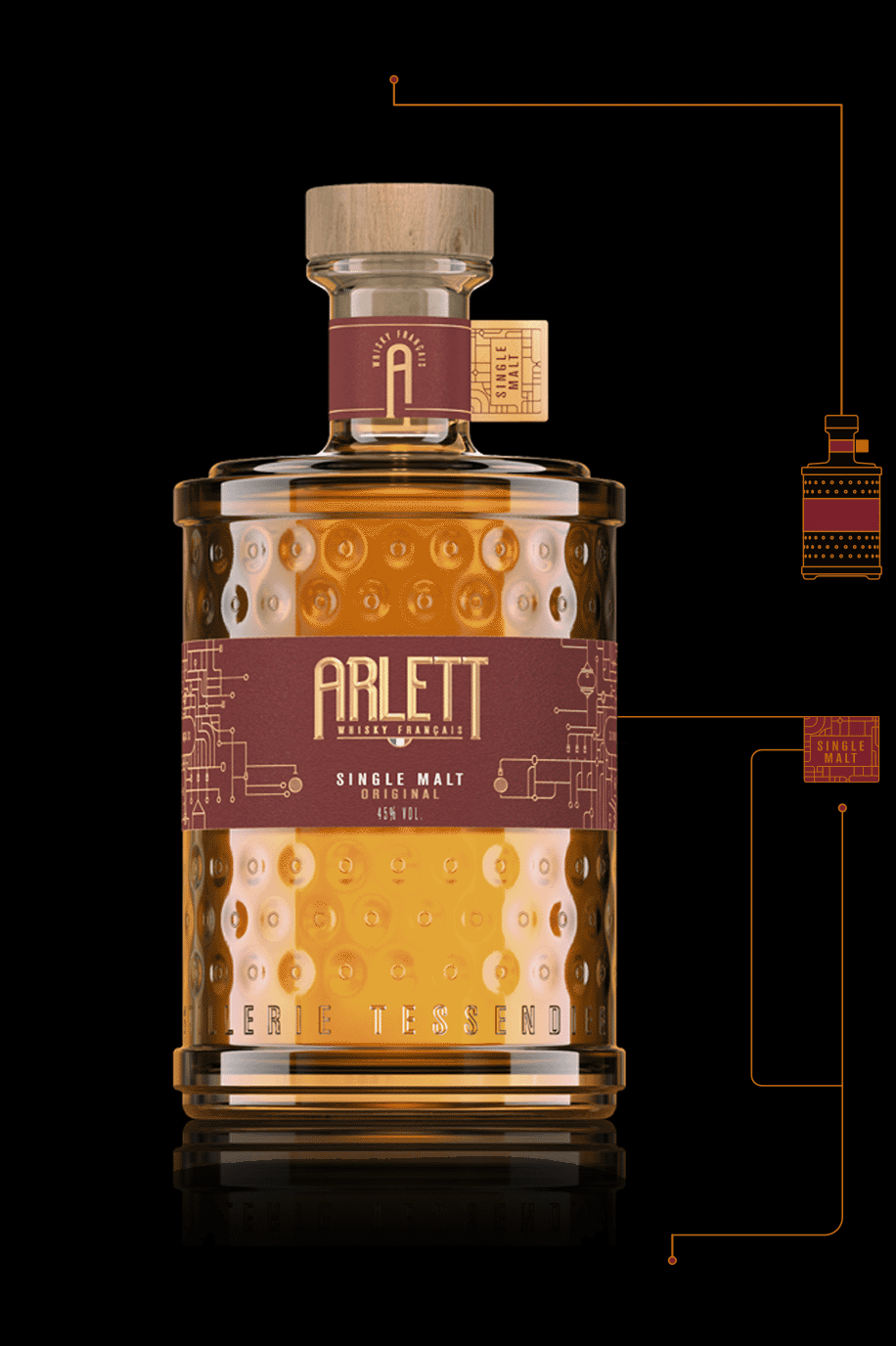 A single malt with 45% vol. aged for 3 years in American oak barrels (Quercus Alba), with a finish in bourbon barrels. Quercus Alba is rich in lactones which transfers gourmet coconut aromas and contains most of the water-soluble tannins.

The result ?
It offers a rich and round aromatic power with a good range and long finish.

Dégustation
Nose:
at first, it is dominated by fruity and woody aromatic notes, followed by honey, spices and, cocoa notes to finally reveal resinous aromas.

Mouth:
a vivacious and neat attack, nevertheless offering a beautiful structured aromatic amplitude and a velvety sensation. Notes of blond tobacco complete its aromatic table.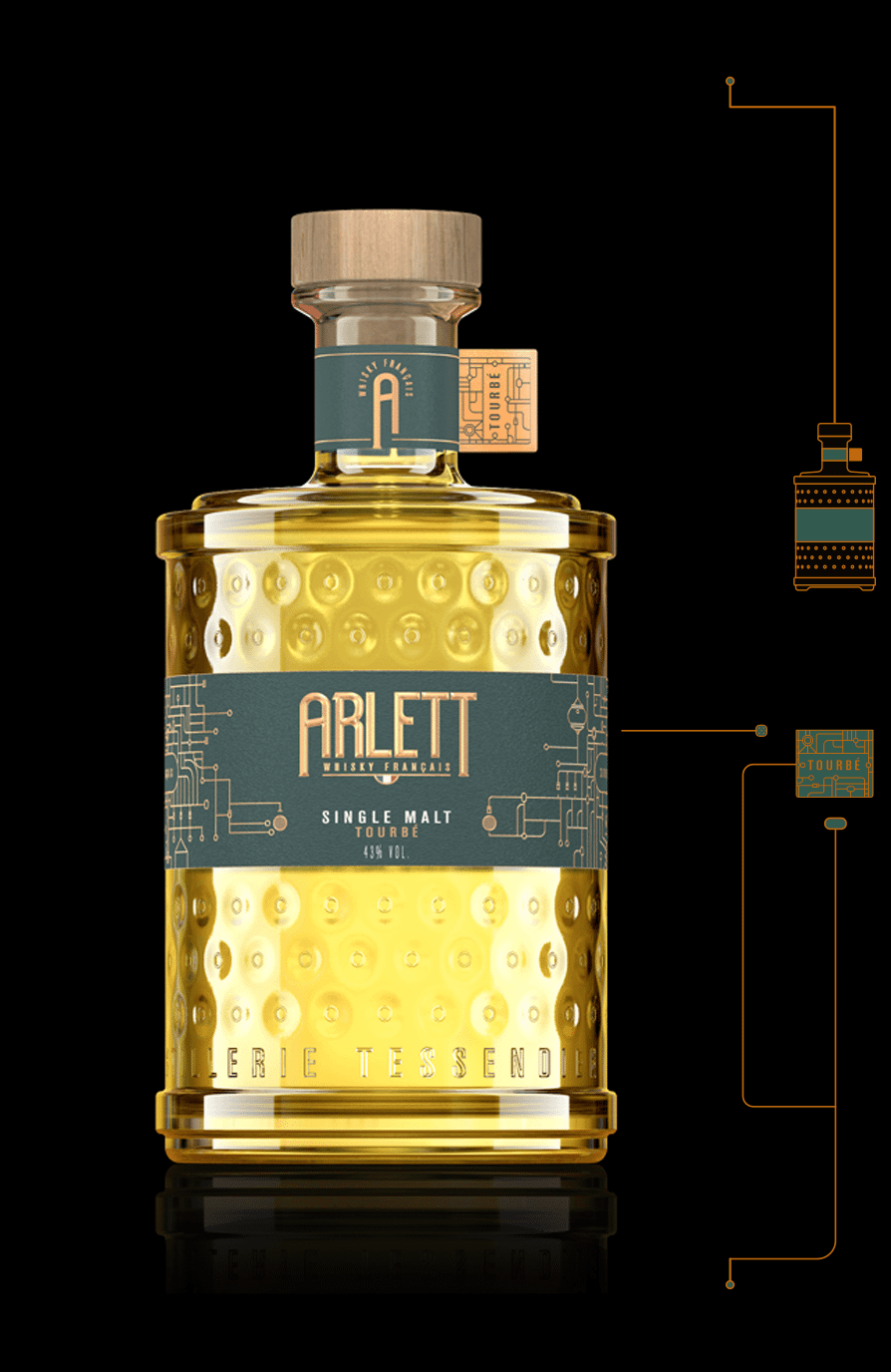 Aged only in bourbon barrels for 3 years, it allows the peat to fully express itself (40 PPM) by getting rid of the impact of new barrels. It measures 43% alcohol by volume.

For a better aromatic extraction, bourbon barrels that have known only one filling
(« first feel »)
have been preferred.

Dégustation
Nose: The expressive nose opens up on a salty and smoky note where liquorice comes in to complete the profile.

Mouth: its attack is neat and direct in the mouth with a strong peated taste of smoky note while being light throughout the tasting, also offering ashy notes and a beautiful length.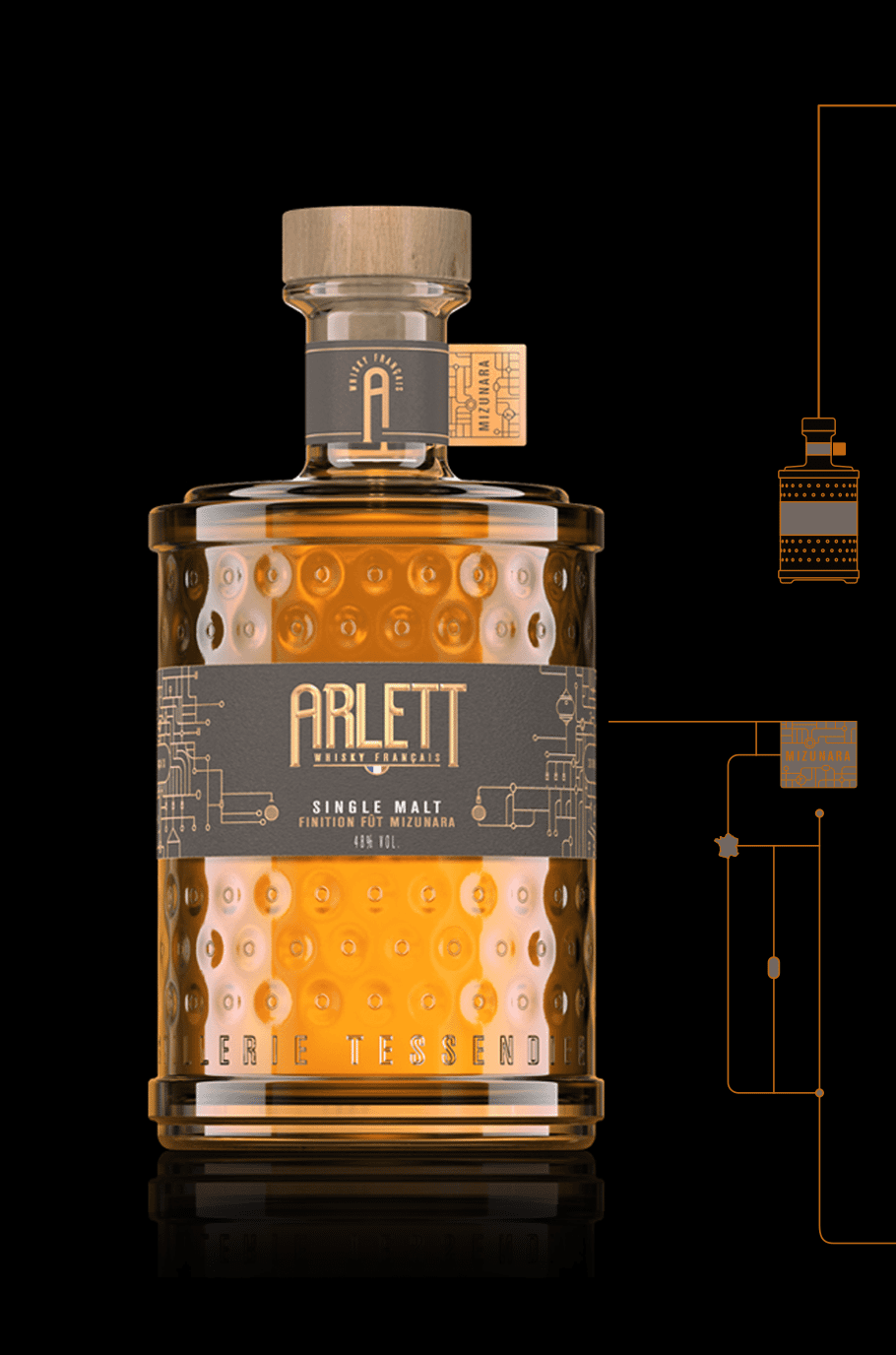 3 years of aging, 50% of the blend in new American oak barrels, 50% in bourbon barrels, 48% vol. and a one-year finish in Japanese Mizunara oak barrels (Quercus Crispula emblematic of Distillerie Tessendier
. This ageing technique, imagined thanks to the incomparable expertise of the Tessendier brothers, gives it a unique character.

Dégustation
Nose: expressive and refined. It reveals all the elegance of spices, such as pepper or cardamom.

Mouth: When tasting, the tension between spice and freshness is dominating but with a long finish. What you smell is faithful to what you actually taste.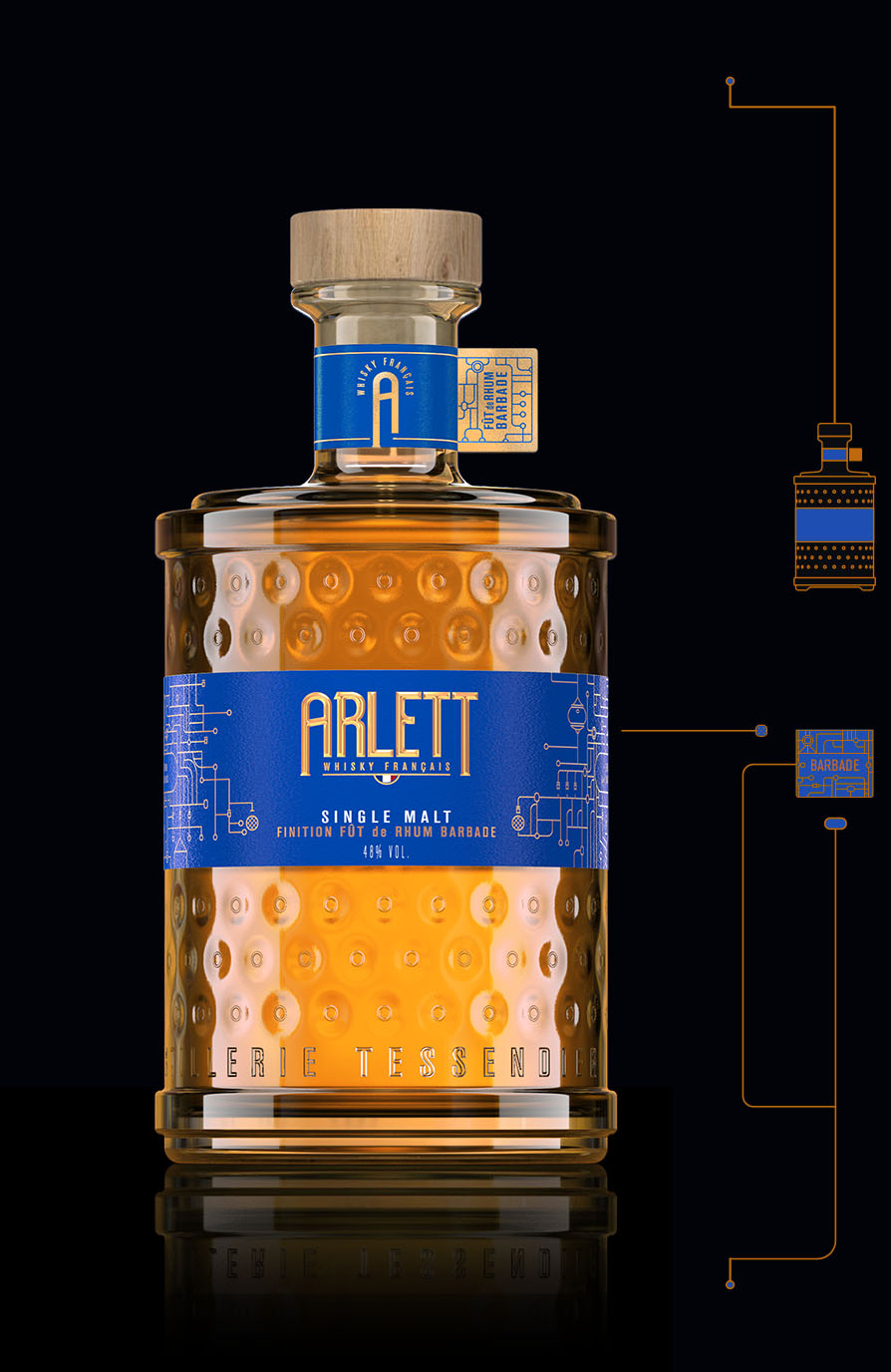 3 years of aging in new American oak barrels and first fill bourbon barrels.
Refining in rum barrels from Barbados for 6 months.

Dégustation
On the nose, delicious notes of ripe banana, vanilla and spices.
The palate is ample, intense and spicy with notes of blond tobacco and liquorice.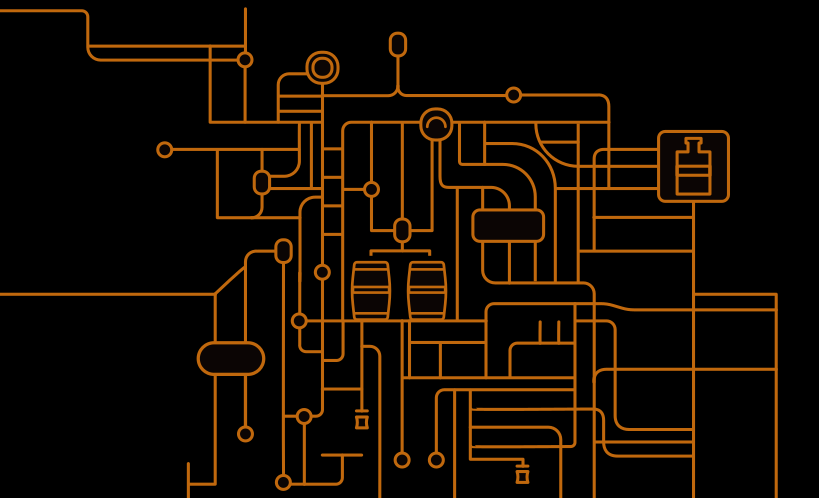 In cocktails, with or without ice cubes, as an aperitif or in food pairing, this eau-de-vie will seduce amateurs who like to drink it pure at room temperature but who do not hesitate to use it as a base in the preparation of cocktails.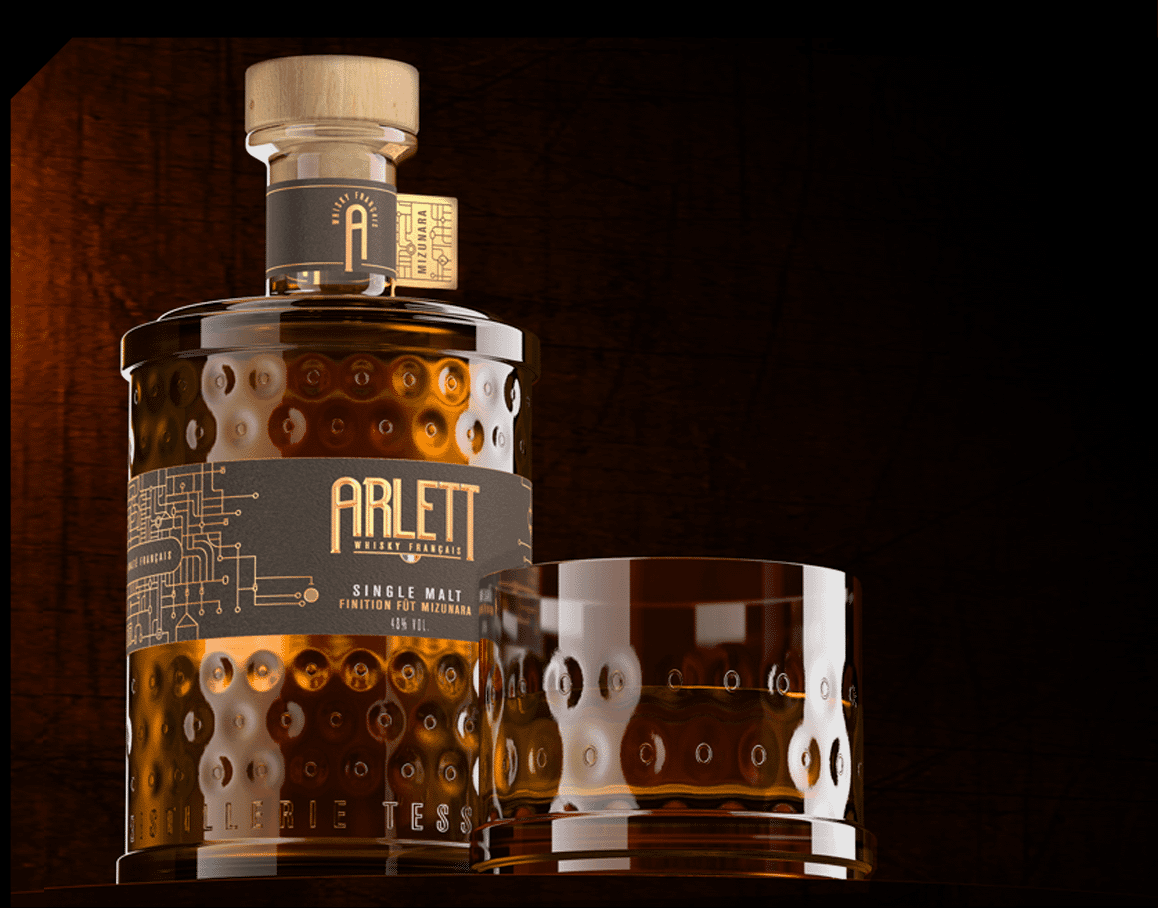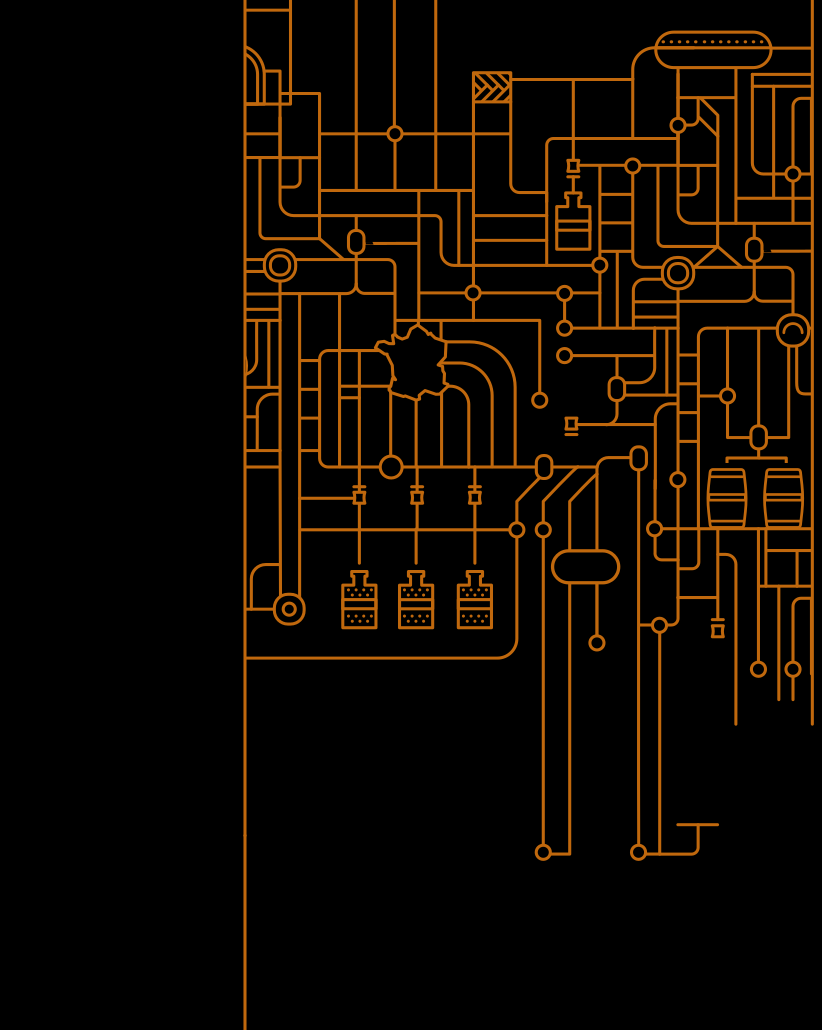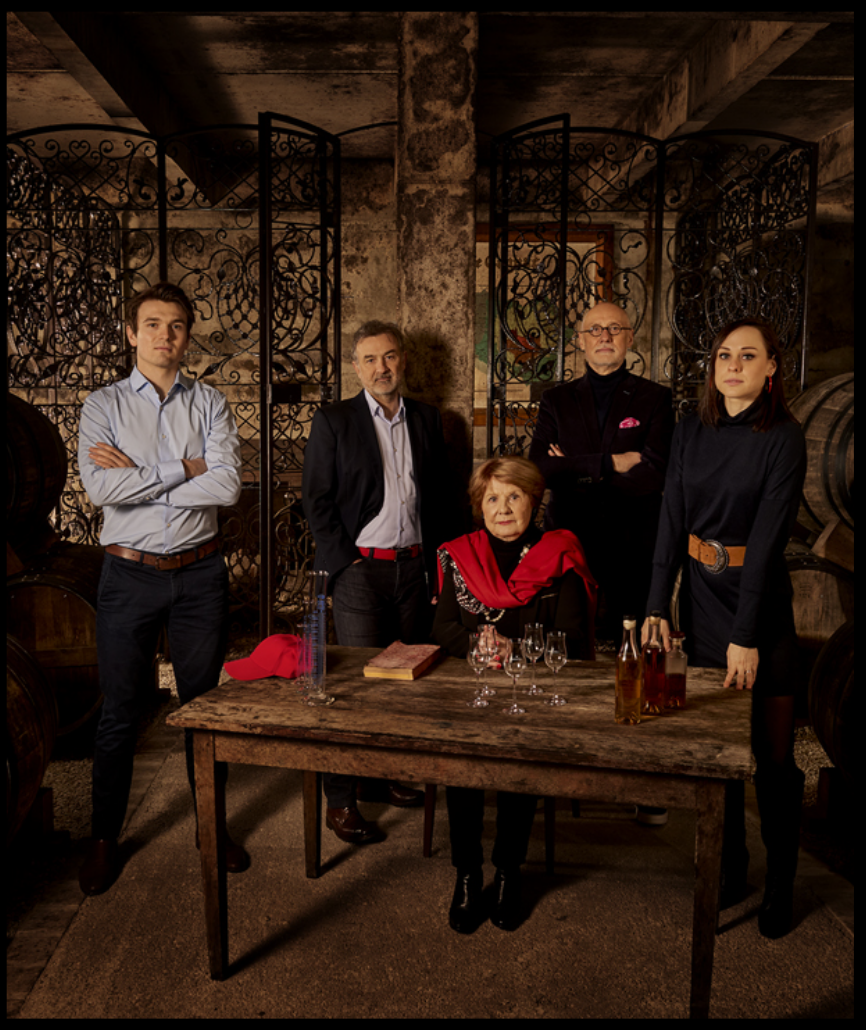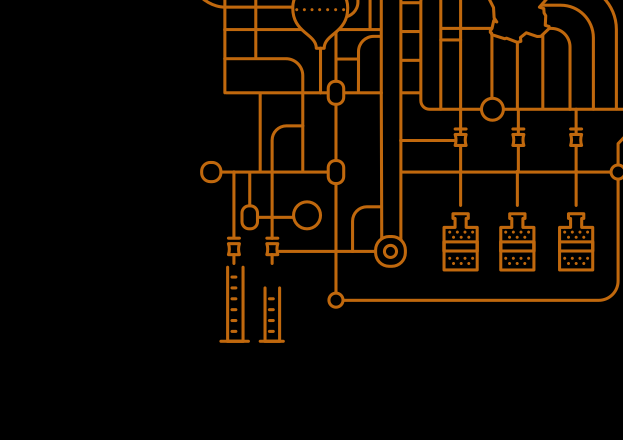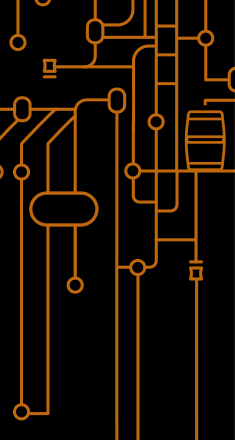 The Tessendier family has been excelling – with seriousness and passion – in the art of distillation for generations. The latest project brewing in their copper pipes is this vintage-styled whisky brand that pays tribute to the 50s and to the mother of Jérôme and Lilian.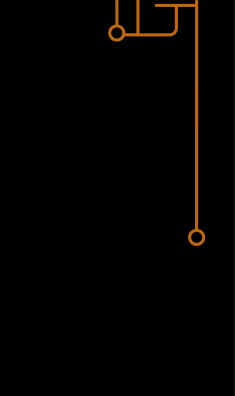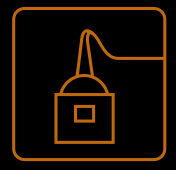 ARLETT, a well-made French whisky is the fruit of a fabulous journey. Grown from the bowels of the Earth. Fiercely heated with a specific, local, double-distillation method. Tirelessly refined by Jérôme and Lilian Tessendier – the two brothers who make sure every drop tastes just great.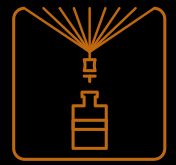 ARLETT, is all about flavour exploration and tracing a specific path – from the precise choice of raw materials to flavour selection-.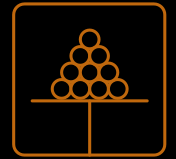 ARLETT, is born from a solid team effort whose aim is to create a real surprise in your palate and to see this surprizing sensation being shared between people, simply but with conviction.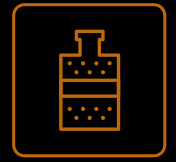 ARLETT, is synonymous with strength – true to its Germanic linguistic roots: strength in taste as well as in character.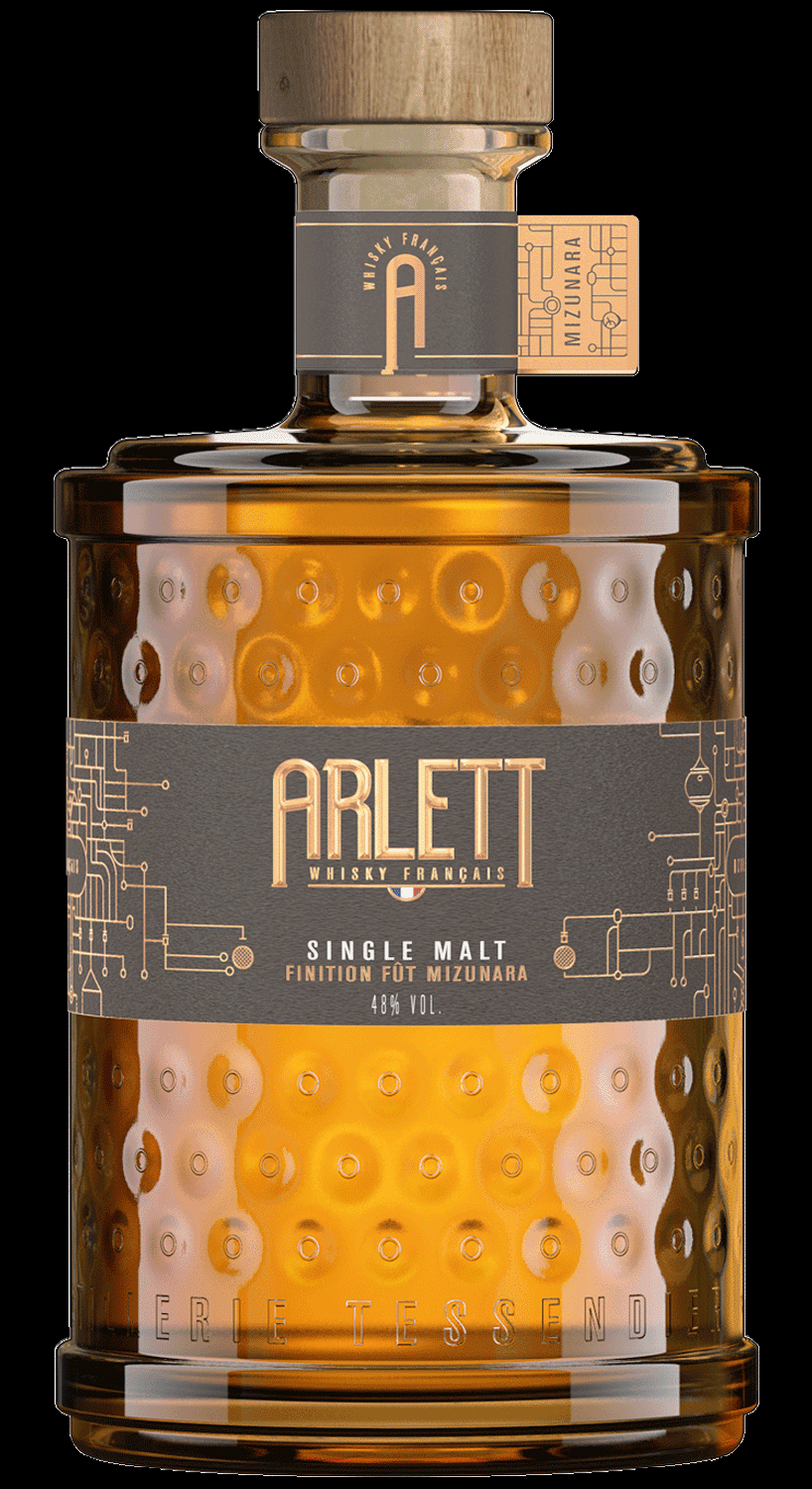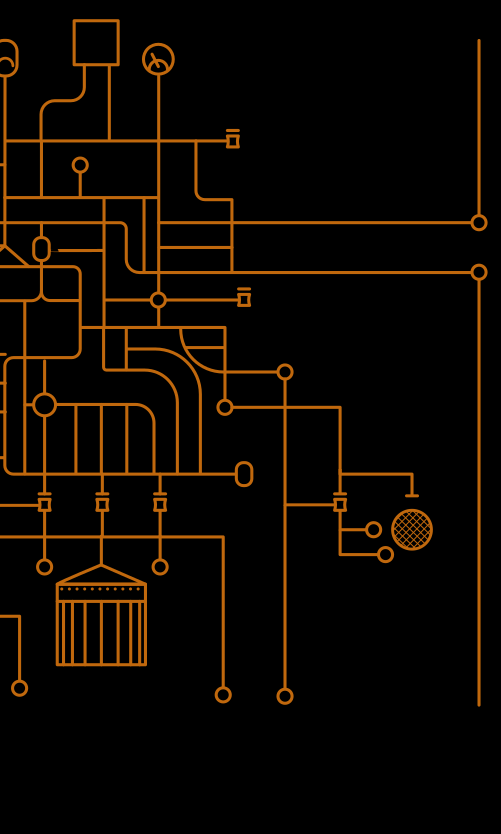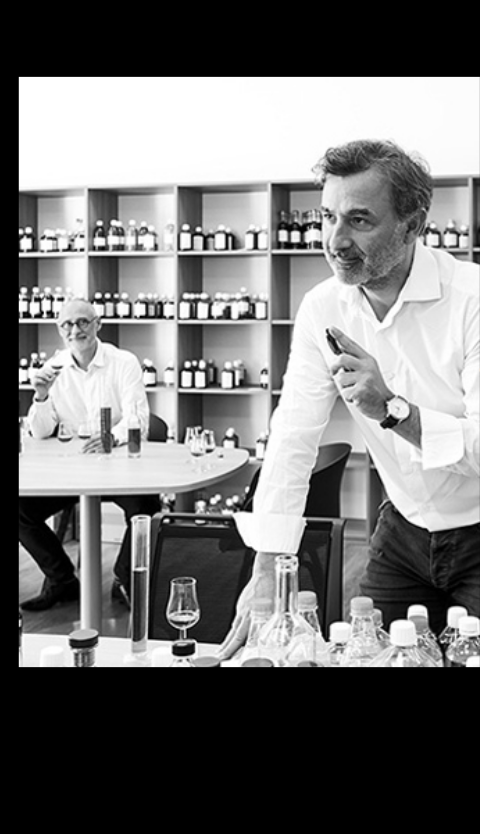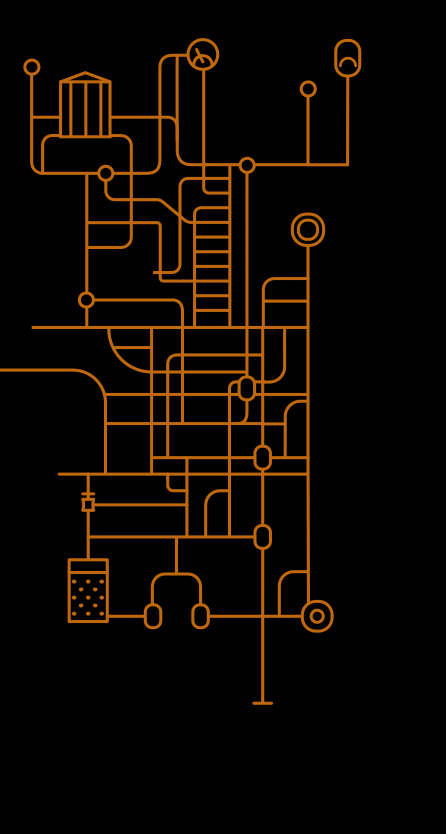 Jérôme Tessendier: « Distillerie Tessendier launched Arlett whisky out of pure passion for spirits, with the desire to pursue new challenges and embark on a new era of work. We wanted to get out of our certainties and habits. While building on our what we know, we continue to innovate. We just didn't make a whisky, we made OUR whisky. Arlett is the culmination of teamwork, the combination of passions and know-hows that contributed to creating its DNA. Brewer, distiller and cellar master, at each stage of its elaboration, have forged together the identity of this French spirit."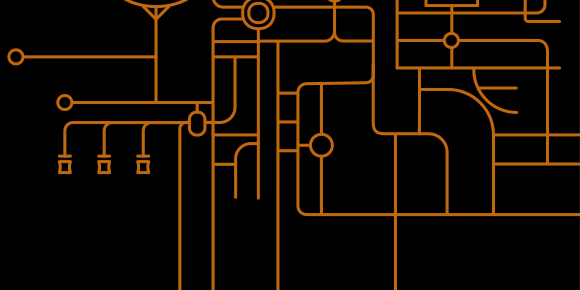 Distillerie Tessendier is a story that began in 1880 with Gaston Tessendier. Over the centuries, the style and expertise of the family and their teams have asserted themselves and today it is the brothers Jérôme and Lilian who proudly carry the torch of the distillery.
Respectively cellar master and master blender, they bring the mastery of all the stages of the design of a spirit, the taste for a job well done and the creation of good spirits, accessible to all.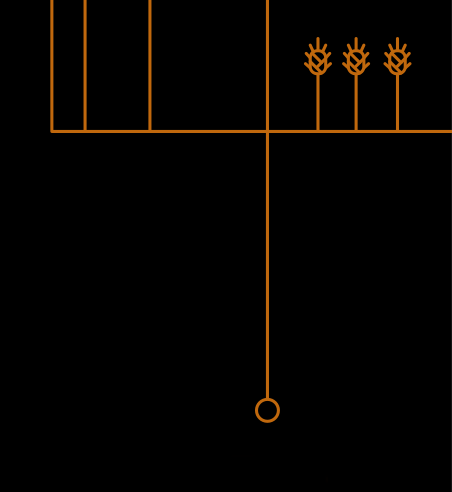 The Arlett bottle is ornate with an original padded glass design giving it a unique look. Those padded ornaments are a heartfelt nod to the whole whisky universe. For those who are more interested in the technical side of distillation, they will recognize the vat padding which enables the wash fermentation – and its constant brewing – in the brewery. For the epicureans among us, they will read a direct reference to a leather club armchair, like a good old Chesterfield for instance. The type of armchair that is the perfect setting to relax and enjoy a glass of your favourite beverage.